Homes for Sale in the Greater Shiloh Area Shiloh Real Estate
Search all Shiloh Dayton Ohio homes for sale on this page.
If you would like more information on any of these Shiloh real estate listings, just click on a property to access the full details. Feel free to schedule a tour or call about property disclosures, past sales history, dates and prices of properties that have recently sold nearby, and more, so just let us know how we can help!
We'd love to send you listings that meet your search criteria and price so feel free to register for a free account to receive email alerts. Contact us below for all Shiloh real estate, Shiloh homes, houses, and condos for sale.
Sold on 10/18/2023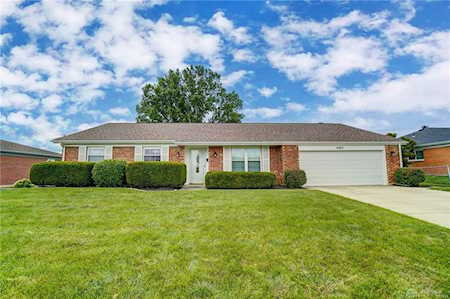 4507 Knollcroft Road
Dayton, OH 45426
Shiloh Near Dayton Ohio
Shiloh is a census-designated place of Montgomery County Ohio located within the boundaries of Harrison Township and considered a suburb of the city of Dayton. Shiloh is a straight shot north of Dayton and offers a quieter atmosphere as compared to living right inside the city. The population of Shiloh is just over 11,000 according to the last census information.
Surrounding neighborhoods of Shiloh include Winding Ridge, Shiloh Proper, Mumma Estates, Algoma Street, and Trotwood on the west. Neighborhoods to the north include Stillwater, Englewood, and Stillwater Woods. Neighborhoods on the east include North Ridge Estates, Imperial Hills, and Ventura Drive. Neighborhoods on the South include Fort McKinley, Robinhill Court, and North Catalpa Woods.
The median household income in Shiloh is $35,489. The median home price in Shiloh is $55,677 and the average rental fee is $1,303.
History of Shiloh
The Shiloh neighborhood is named for the community church that is located within the neighborhood. This church has been long-standing for nearly 2 centuries in Dayton Ohio. The history of the church dates back to 1853. The first name for the church was just Shiloh and then it changed to Shiloh Springs to help keep it separate from the Shiloh church in Miami County. The church had both a church building and a cemetery next to the building. The very first days of the church began in a log school house that was just south of the present school building district number one in Harrison Township.
The church had since purchased its own property and planned to build a new building but the date and flood pushed back their plans. In 1914 the new church was completed. After being in the new building the church grew to be a prominent fixture in the Shilo area and the Shiloh neighborhood was also named for the surrounding territory around the church. For detailed records of Shiloh church history you can look at the Genealogical Society website or check out the archives in the History Room of the Dayton Metro Library on E. 3rd St.
Real Estate in Shiloh
Shiloh is mostly made up of smaller residential homes around 1,000 to 1,500 square feet. There are some properties larger and smaller than this in the area. Homes are great starter homes and rental properties. Many of these cute smaller single-family properties offer larger yards on quiet streets making them ideal for young families to enjoy their own space outdoors. Some homes can be found at cheaper price points and are waiting for some extra care to breathe some life back into them and make them into great lower-maintenance properties. Some homes have been nicely kept up and are ready to move into right away. This is a great area for anyone looking for a quiet corner of Dayton but does not want a huge home to take care of.
Finding A Home in Shiloh
If you are interested in finding a home in the Shiloh area of Dayton please contact me. I am here to help you find a home in Dayton you will love. I am highly knowledgeable in all Dayton and Columbus real estate. I am dedicated to finding my clients the best Dayton neighborhoods to meet their lifestyle wants and needs as well as the community they hope to settle into. I am here to help you settle into the area of Dayton that best fits you and the home that you are picturing in your dreams. Contact me anytime to find the perfect Shiloh or Dayton home for sale.
Contact Vision Realty - Your Dayton Realtor®