5 Things to Know for First Time Home Buyers
Anyone Can look up first time home buyers tips and get a plethora of information out there. Tips from pre-approval and financing to finding the right agent and home.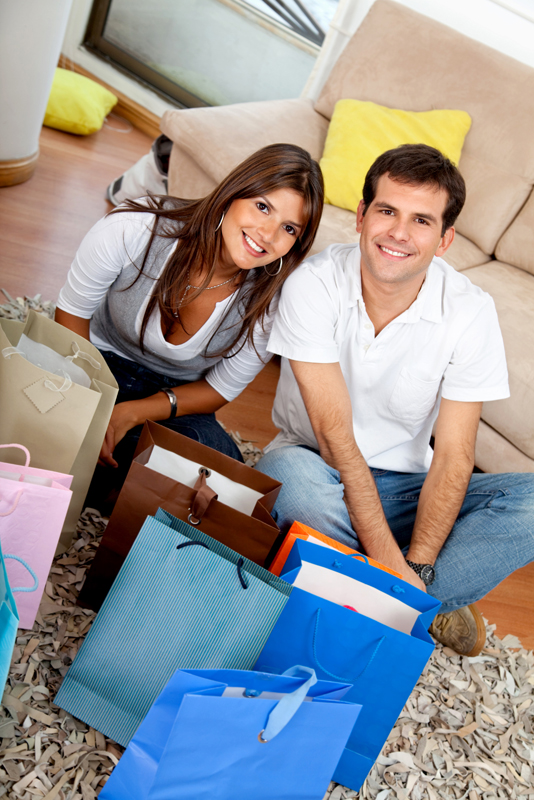 But here are 5 tips if you're moving out on your own and looking for your first property.
The Columbus area is booming with new home subdivisions, new developments, townhomes and condominiums and all make great starter homes. Many first-time buyers move into these homes and then gain some equity for a couple of years, selling for profit and moving into a larger home.
The first thing you need to do is to find the right place to start. Don't be impulsive when it comes to finding your first property. Even if you plan on just staying in the home for a couple of years, it helps to find the right home right off the bat and this includes considering the resale value in 2 to 5 years as well. Will you really be able to afford this home once you get in the property? This is not just simply being able to make the mortgage payment each month but having a set reserve fund aside in case something breaks or you need to replace something major such as the roof, siding or appliances. It's best to start with something small so that you can easily maintain and manage the property and any issues that might come along. Buying below your means can also give you extra cash on a monthly basis to say for a larger home or to make improvements on the existing home. Ask your real estate agent about resale value down the line. Is the home in a good school district? Will it be easy to sell the next time around? Are there upgrades that you can make now while you live in the home in order to increase the profit later on?
This brings us to the home's condition. You want to make sure that you buy a property in basically good condition. The last thing you want to do on your very first home is moving to a money pit. Make sure there are no leaks and that all the appliances are in good working order. Double check the age of major appliances such as air conditioning or furnace options. Check for insulation and be sure to get a home inspection. Listen to your inspector as they browse the property making notes and suggesting tips on how to keep things running in good working order for their longevity. Ask about the siding, the materials used and how you can make improvements that will increase the profits later on.
Don't neglect safety. If you'll be living alone you want to make sure you choose a home that has a high-security level. Research the neighborhood and make sure they have a low crime rate. Ask your real estate agent about the safety in the area and the neighbors how they like the area. Make sure that you have enough safety features on the front door, locks on the windows, and that you stay in contact with friends and family. All of these things can really add to your safety and security in your new home.
Keep yourself organized with proper storage. Even if your property is small, having the right storage and the right sized furniture for the home can make a world of difference. Read up on some helpful organizational tips and how to utilize the storage you have. You probably don't want to be collecting a lot of unnecessary or oversized furniture at this point but by starting now with the plan for the future, you can organize and maintain your furniture and your personal belongings in a space that meets your needs.
Don't forget to ask questions. Buying your first home can be exciting but you will probably have a lot of questions as well. Don't be afraid to ask; knowledge is power and understanding the process, who's responsible for what during the transaction and answering your questions is part of our job as your real estate agent. For more information call us today. We would love to help you get started on your very first home in the Columbus real estate market.
Let's get started!
866-510-2223 What Happens Throughout the Home Buying Process
If you've ever wondered what the home buying process looks like, today we'll be walking you through the timeline from start to finish. Throughout the process, we establish a business relationship, find you homes that work well for your needs, and handle your contracts. We are there for you every step of the way, making sure that becoming a homeowner is an easy path for you to take. To learn more, watch this short video.